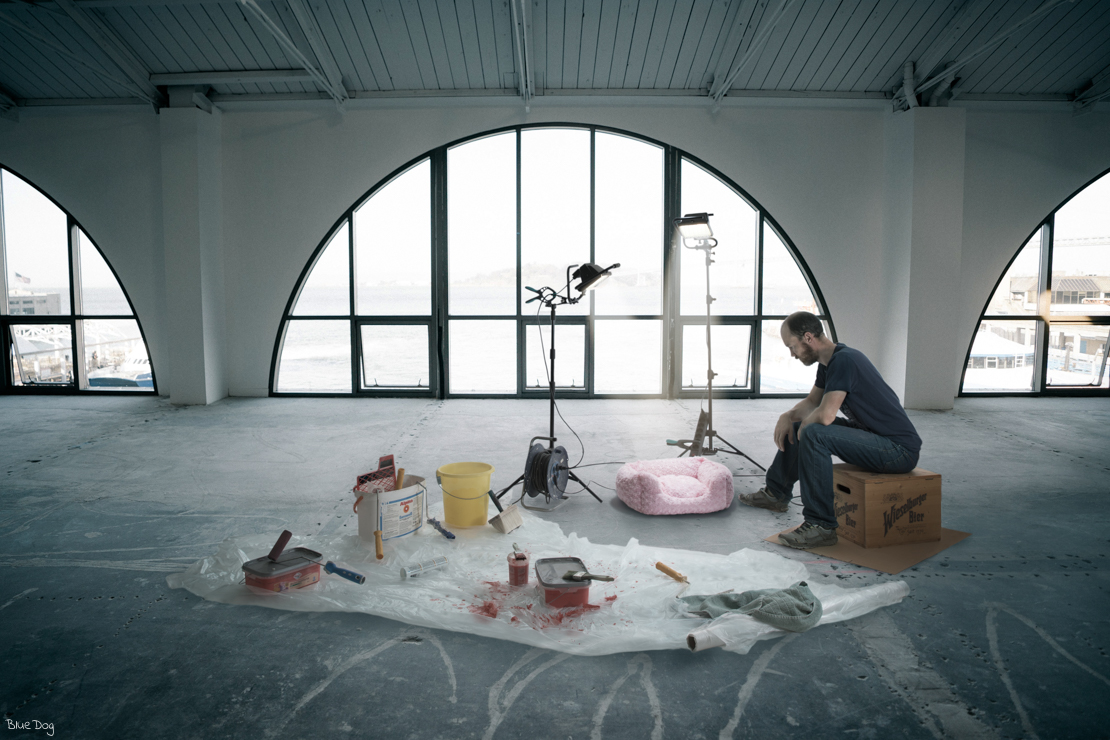 Some times the step from motivation to frustration is only a small one. I started an extended photo project for Easter 2019. Weeks of research, knowledge acquisition and tests went by to plan each picture. I only finished one of them. In between the small fury creature called Mimi - a dog, for those not already knowing - unexpectedly died. She was not the only dog we have lost and mourned but she loved to be in front of the camera and would have been part of those pictures. Since everything was built and set up before her death I unconsciously avoided my office. Picture taking came to a stop. No more plans. No more research. I realised what was going on yet I was frustrated and it was easier to put my energy into other projects than tear the set down. Month later - it's August '19, now that I'm writing this - I chose to pick up one of the initial ideas and rearranged the set for one picture to draw the line and start new projects again. Those that give inspiration will not be forgotten.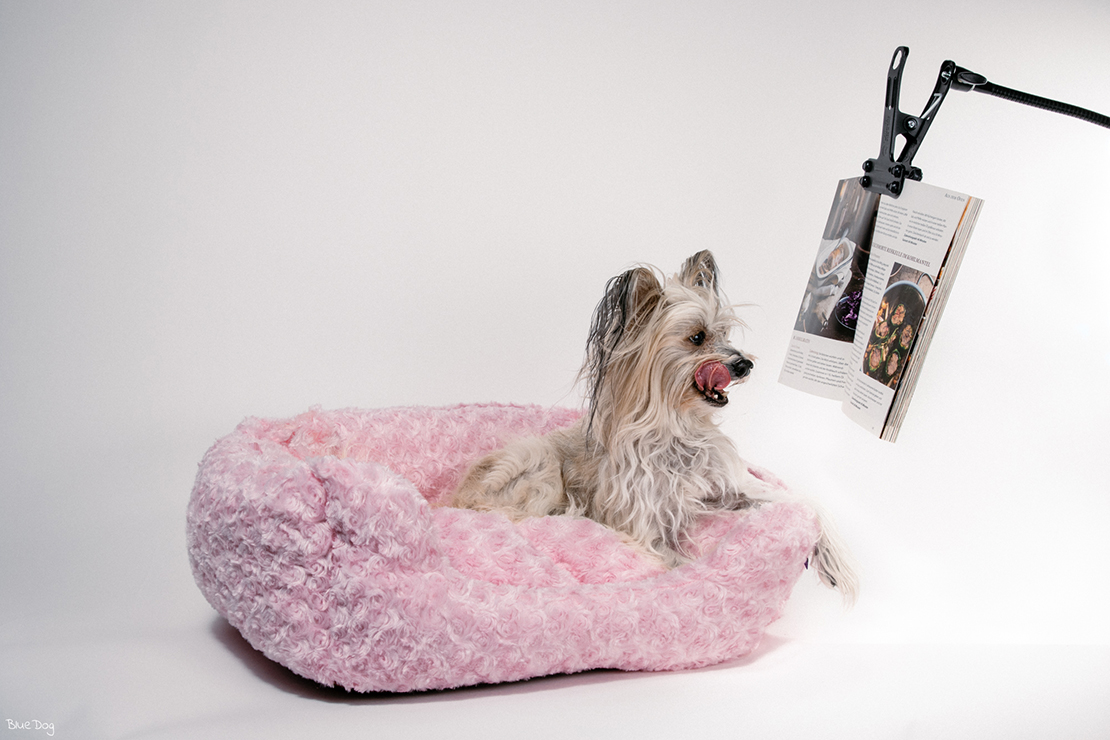 The original idea was to take a macro picture of one of our tiny chicken eggs, blow it up to XXXXL so it occupies the room you see. Multiple I would be all around the egg in various positions - on a ladder, hanging from a rope, etc - to paint it. A coloured paw print trail leads from picture left where the paint was in a serpent shaped way up the side of the egg to the top where Mimi would be. Self satisfied with paint dripping paws.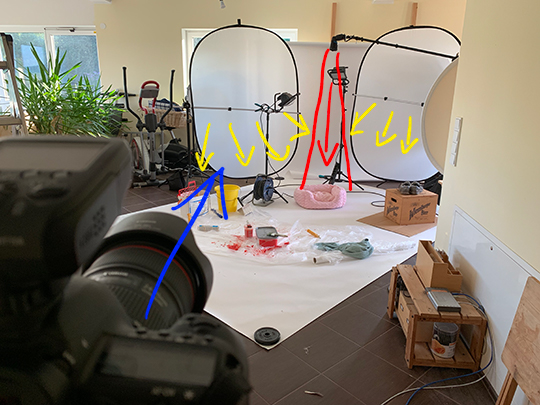 Making Of
The pictue of the room to composite the scene into is from
Kevin Wolf's Unsplash Site
. The scene tries to replicate the lighting conditions. Try since I'm competing with the Sun. There are a couple of flashes behind the big scrims, one spot from above for the lit dog bed and another to brighten part of the scene from front.
ISO 100
1/100sec
f/8.0
24mm (24-70mm)
5 flashes