Operatio Vegetabilis
The supermarket is for many people the sole provider of produce. We are in the lucky position to be able to maintain a garden. Even though I grew up doing those chores years of living in the city took it's toll and I unlearned a lot. Fascinatingly it is slowly coming back to me.
Now that we have a greenhouse we are able to plant earlier and more specialized vegetables that otherwise would not grow at all in central Europe climate - though that's changing fast enough...

Reaping the rewards is the best compensation for all the labor. But aside from outstandingly tasty vegetables they also look good. So I got the idea of taking pictures of some of the things we grow. I looked at a lot of images of vegetables to get some inspiration. I like minimalistic presentation so my inital thoughts went the way of showing a vegetable just in a spotlight. However I wasn't satisfied with the results when in between my initial trials I cooked up the idea of vegetable surgery. We have lots of surgical equipment at home after all. So here it is Operatio Vegetabilis.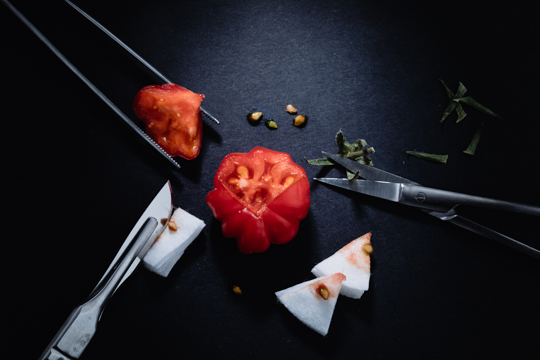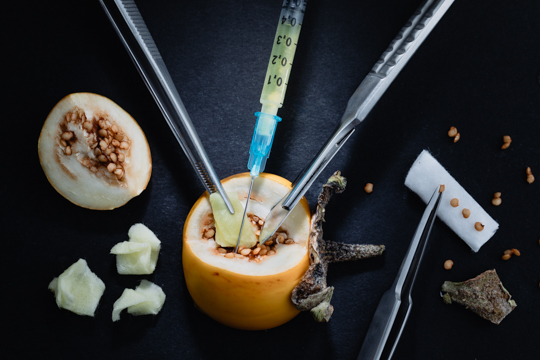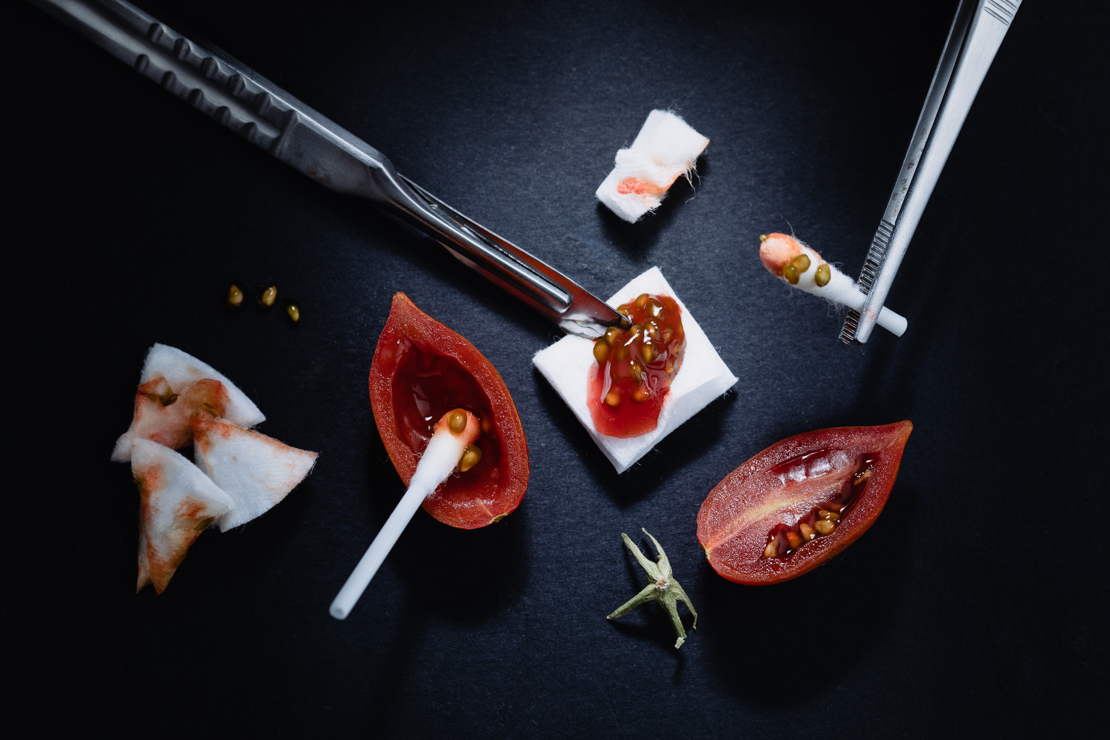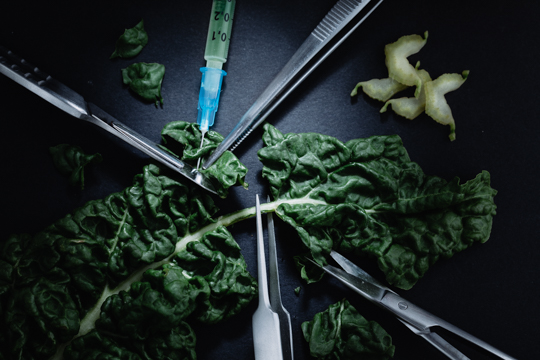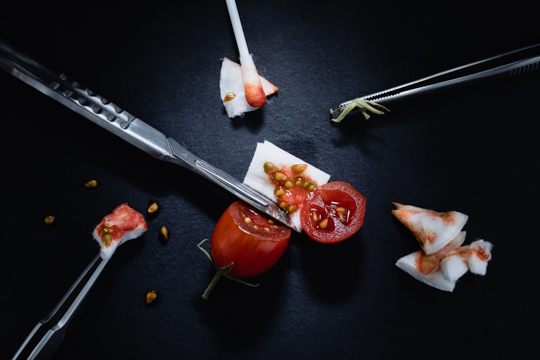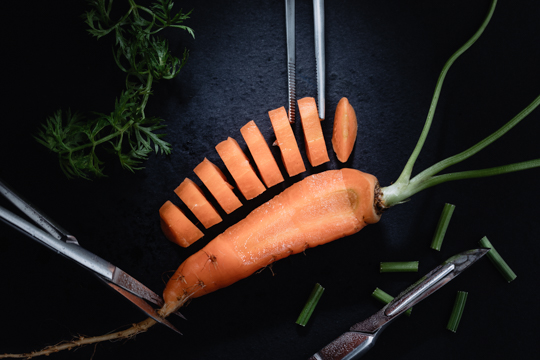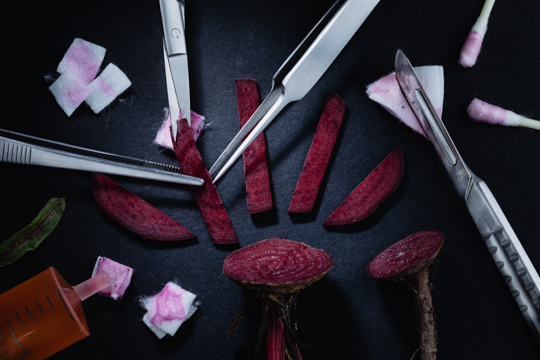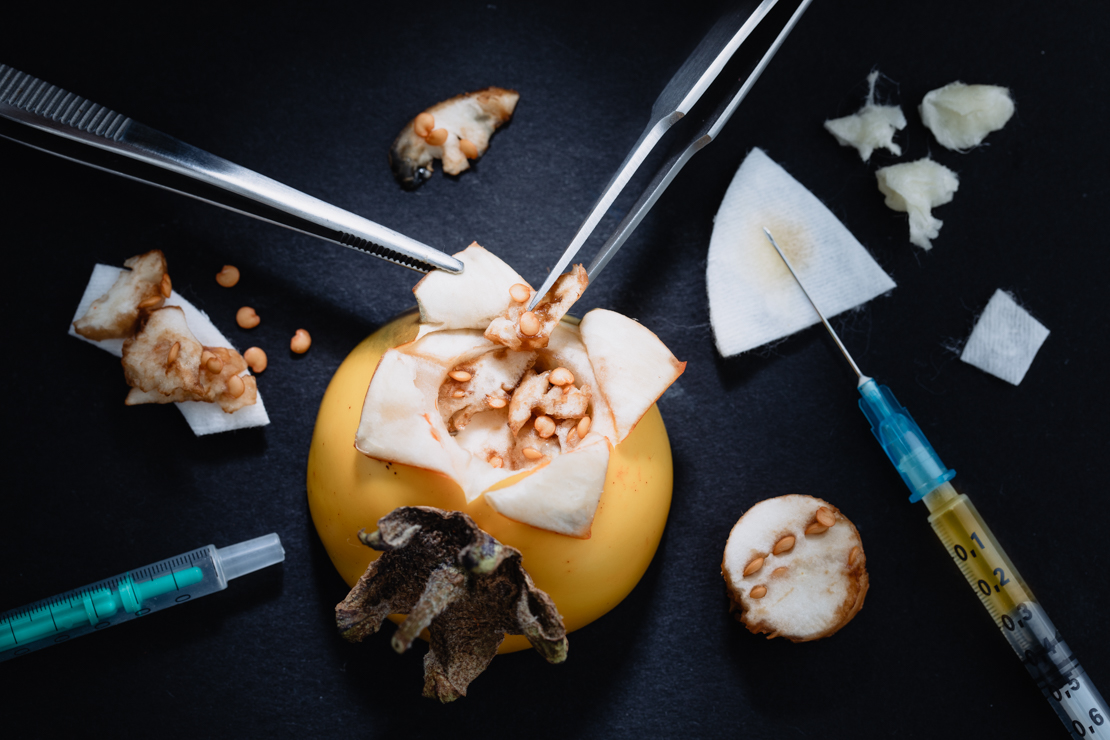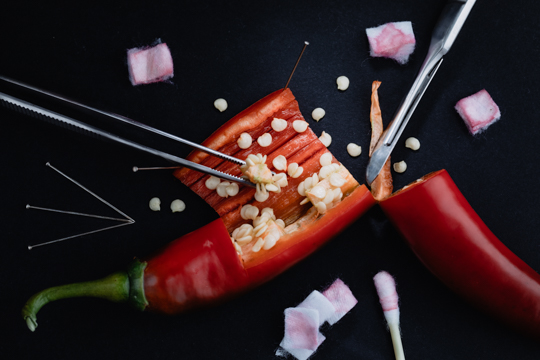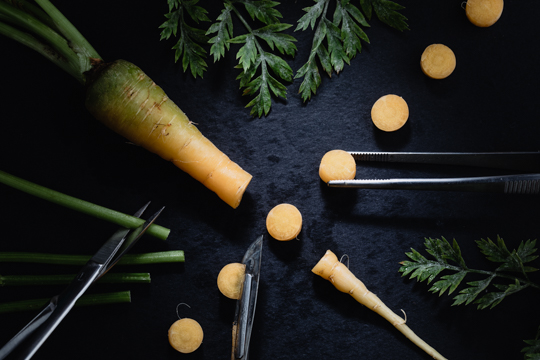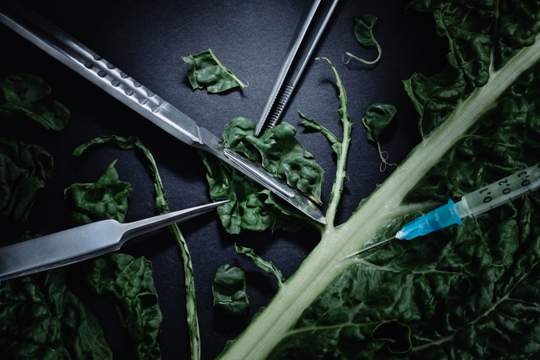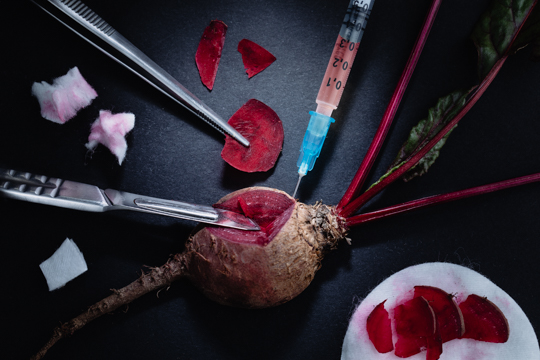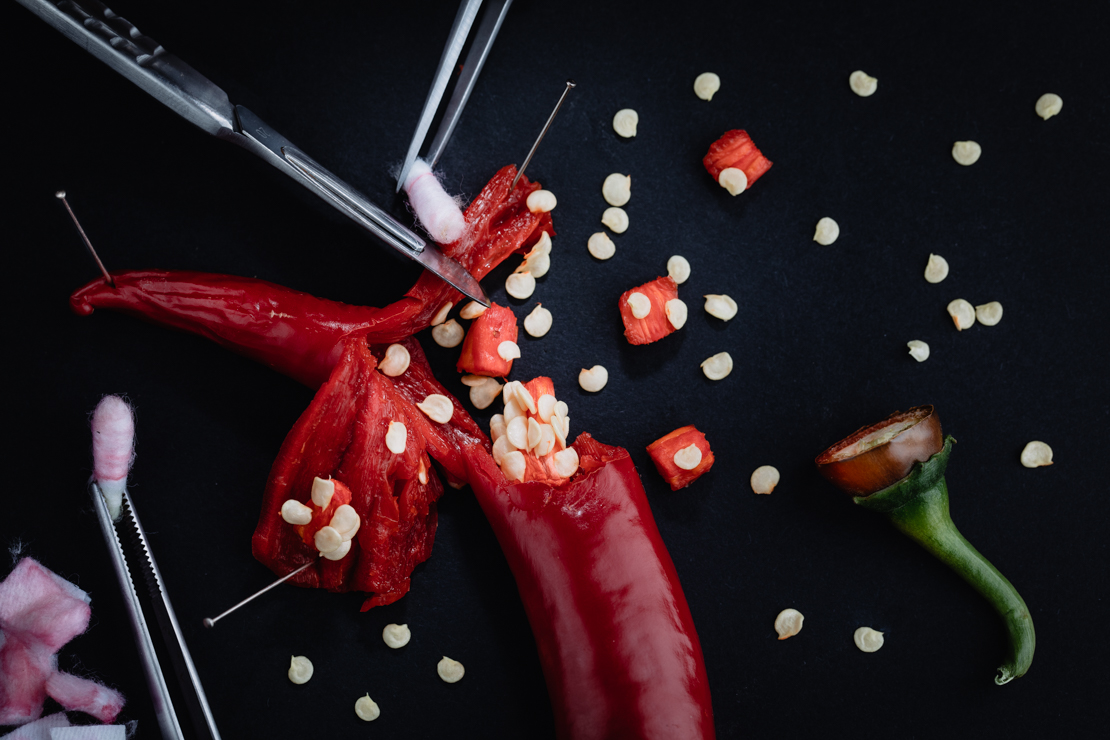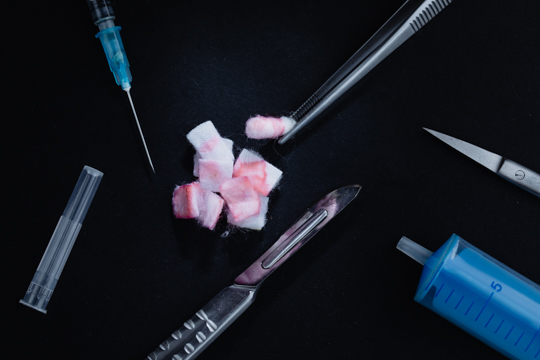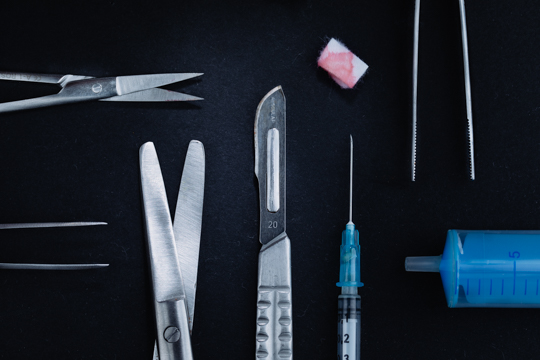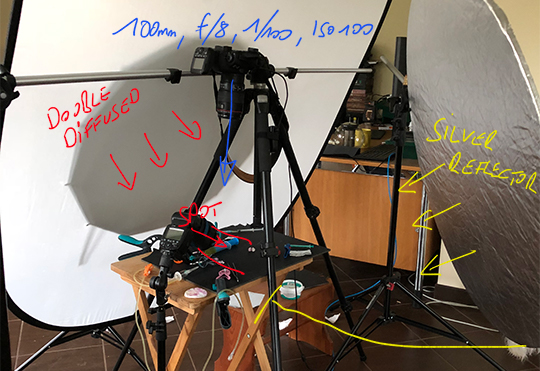 Making Of
Shot top down. All the vegetables are arranged on a black foam board. Double diffused light comes from picture right as ambient. The main light is a spot angled down from picture top. On the left side of the picture is a silver reflector. There were also a lot of pieces of aluminum foil to bring out highlighs in the surgical instruments.
ISO 100
1/100sec
f/8.0
100mm
2 flashes, 1 silver reflector