Halloween
Werewolfs are dreaded every where. It's like with bears. Just be care full. Have your food in closed containers. Keep your tent closed. Lay low. Don't draw attention to yourself. This will keep you safe. But that just applies to danger from the outside. The leafs are fallen and the wind is shaking empty branches. the cloud cover parts to reveal a full moon. You think you are safe but you are not. The beast is right beside you and you never knew...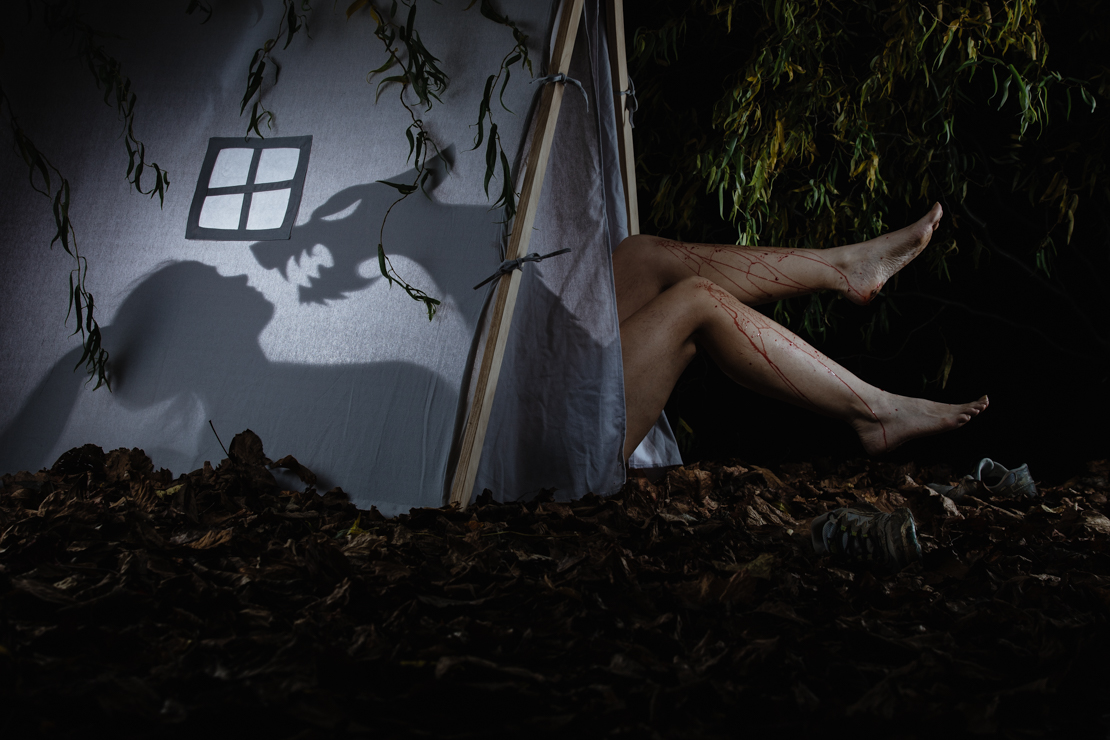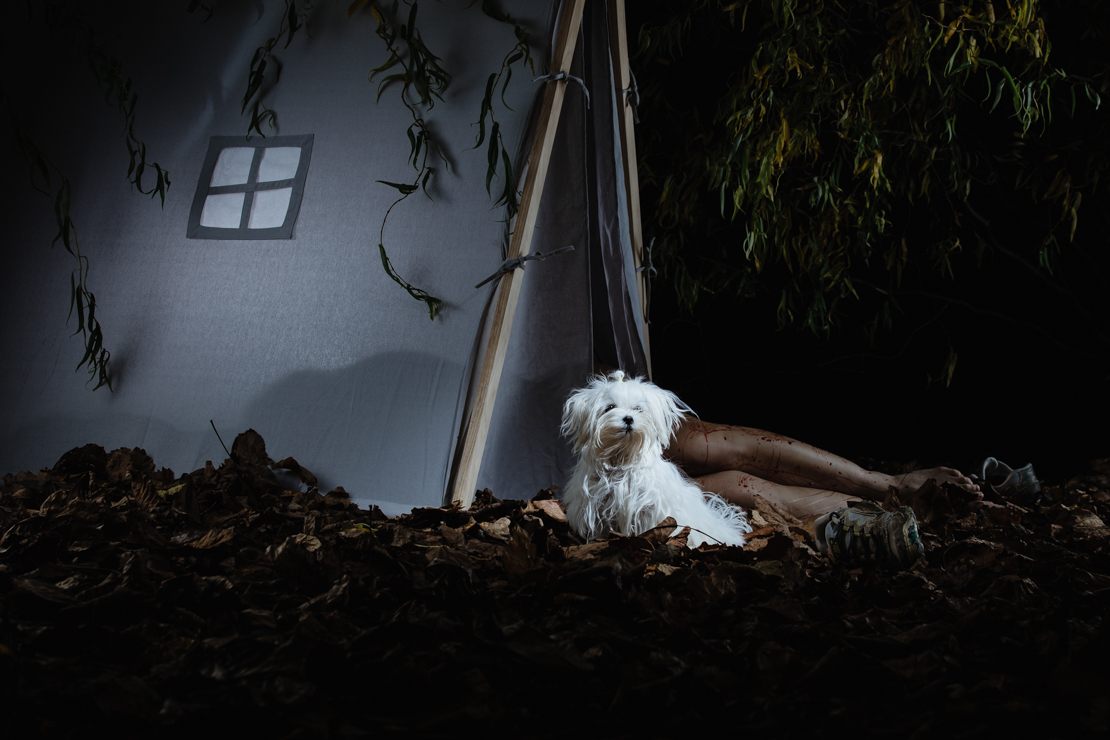 Hangman
Death has a
poodle
. The hangman has a maltese.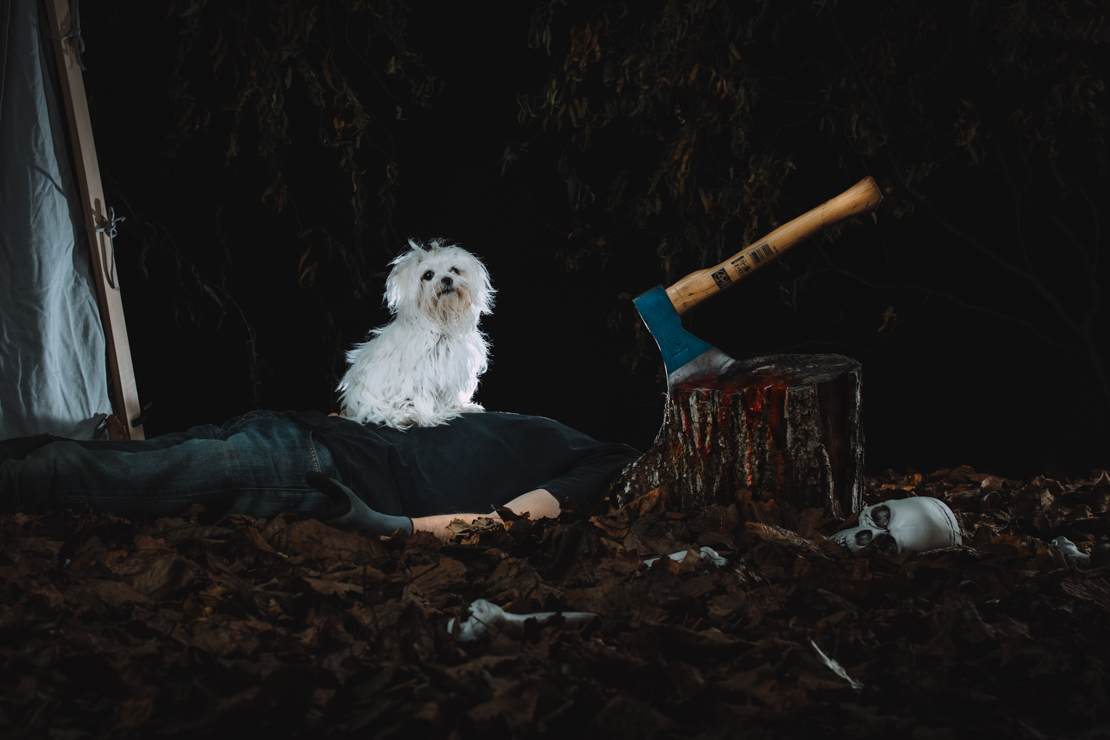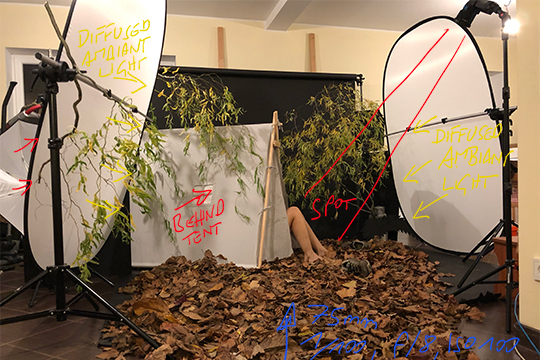 Making Of
On several dog walks in the woods I collected leafs. Dried those in our bathroom over a couple of days. A storm tore branches off our tree which I also brought into the house. Tent, leafs and branches are arranged in front of a black background to simulate night time. The two large diffusors help create a low ambient light. Inside the tent is a snooted flash for the shadow. Outside, above the scene is another snooted flash highlighting the legs covered in blood - aka sticky berry sirup.
ISO 100
1/100sec
f/8.0
75mm (70-200mm)
4 flashes