For the overly cautious people that believe everything they see let me start this by saying: Neither baby nor dog has been harmed during the production of this years Christmas images.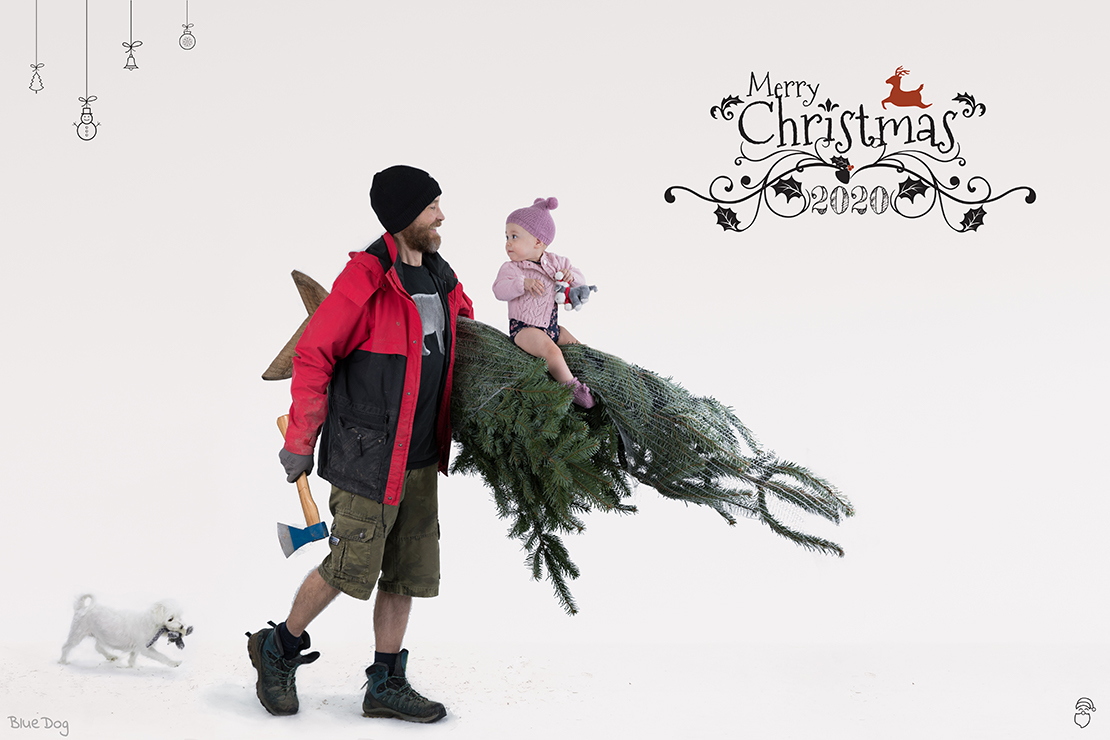 Finding the right tree has never been easier with the help of dogs and a baby.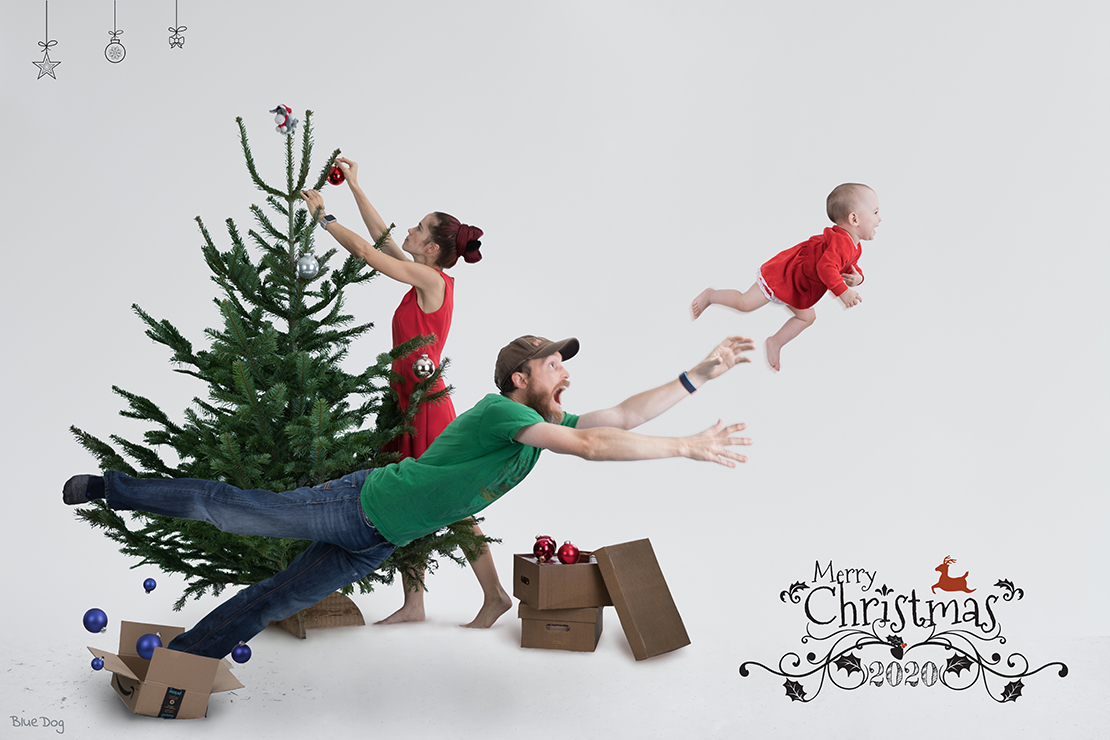 Flying is not an easy feat. Especially for humans. But thanks to loving parents everything is possible.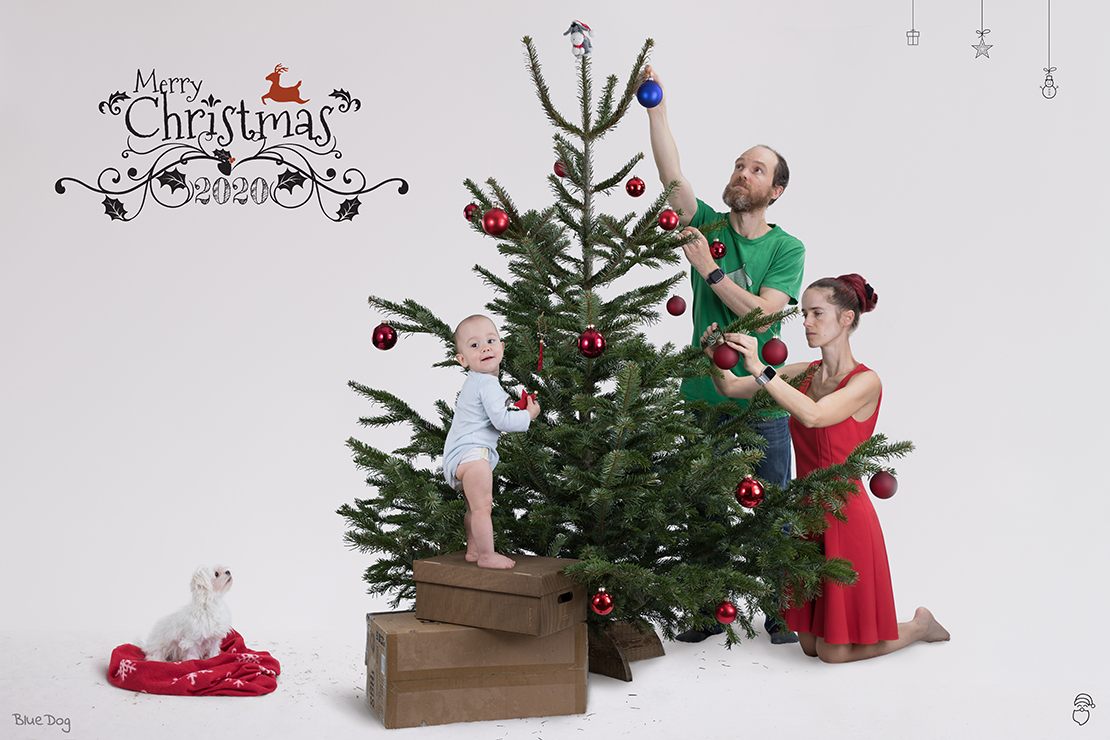 While the grownups are fully concentrating on where to put which ornament baby has time to sneakily climb the tree.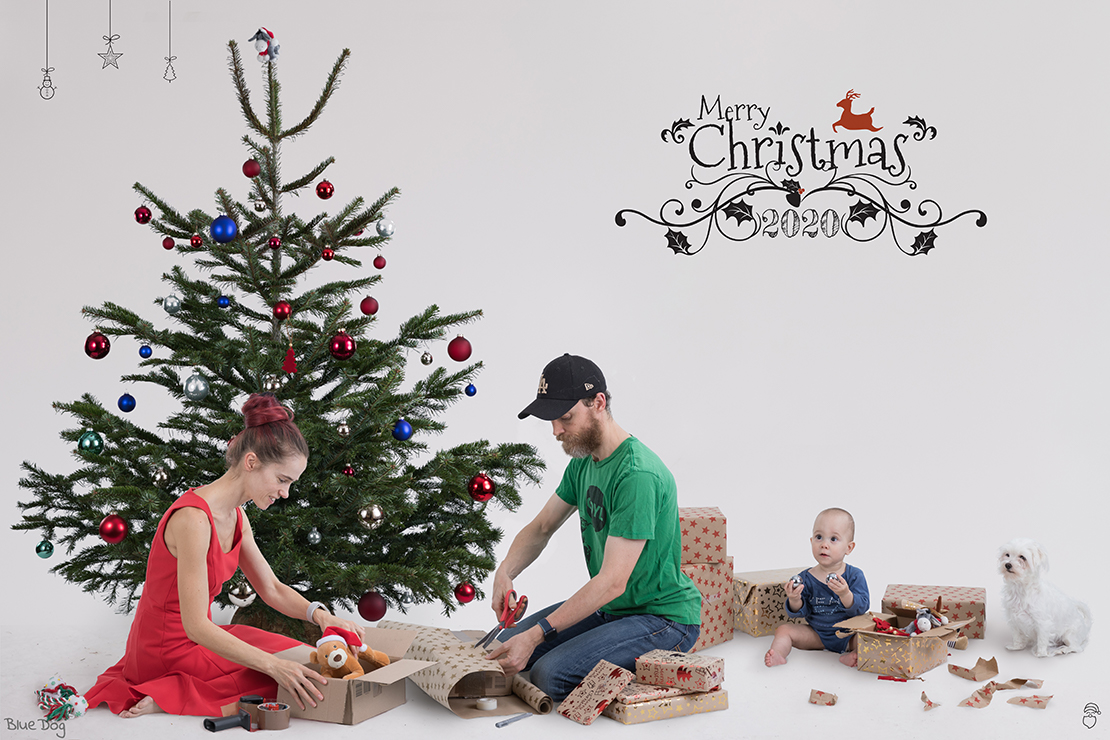 That is the way. Of presents at least. Step one: packaging. Step two: wrapping. Step three: unwrapping and confusion because maybe this was not the babies present...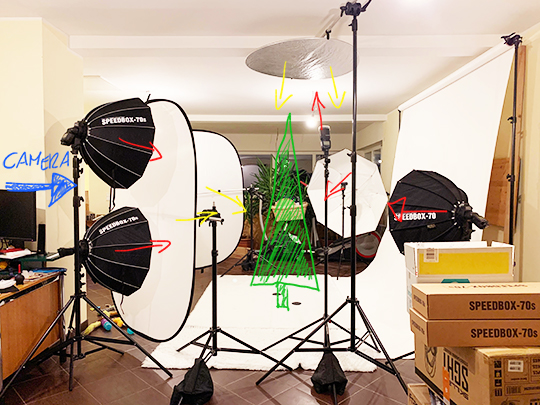 Making Of
The image shows a sidways view of the set. There are 7 flashlights all around with different power settings for earch of the composite shots.
ISO 100
1/100sec
f/8.0
50mm (24-70mm)
7 flashes