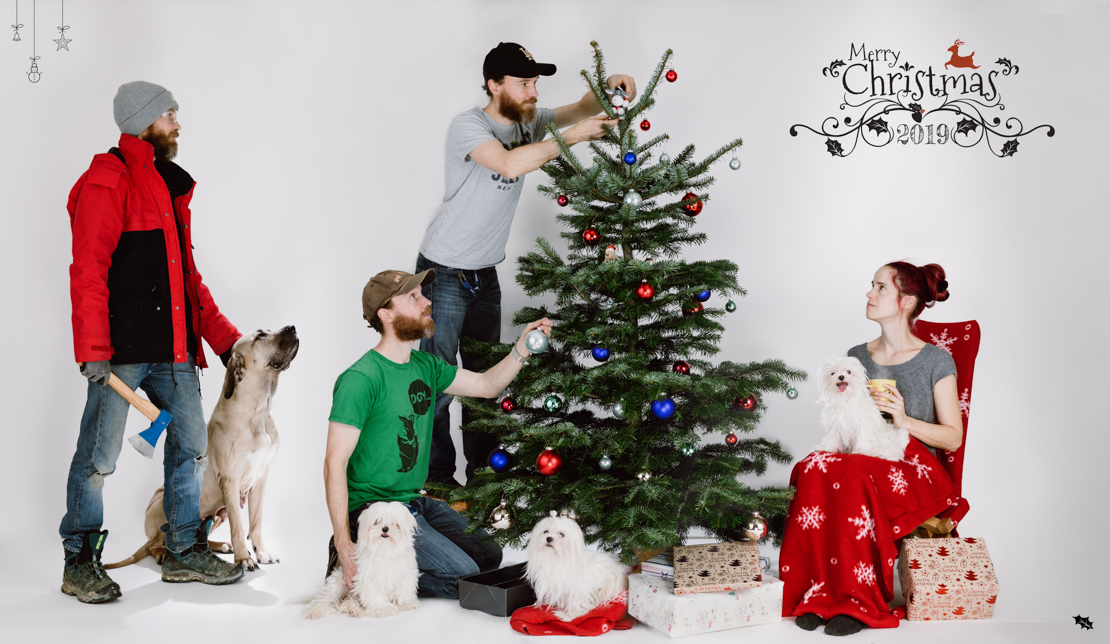 In late 2019 the
Chicken Mansion build
took all the time I had to spare so there is no image Advent calendar as in the years before (see our social media channels for those pictures). Still one Christmas image had to be taken. Viktoria needed a well deserved break so I'm glad some of my clones could lend a hand.
Seeing how stuff is made is always interesting and some times fun. You might want to check out the BTS video below.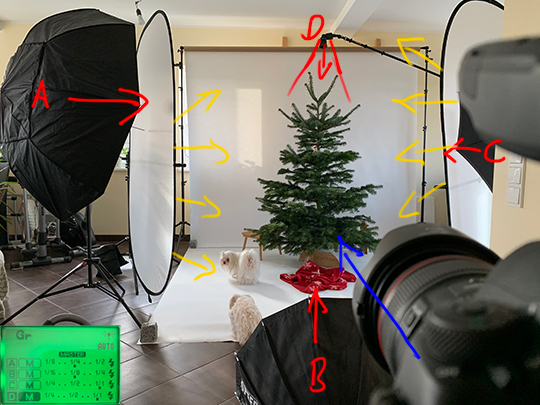 Making Of
Obviously my clones refused to help so the image above is a composite of three individual images. There are flashes to the left and right and one directly below the camera. The tree swallowed a lot of light so the front light was necessary to get some details on the tree. A fourth light - a spot - is shining down on the tree from slightly behind the scene.
ISO 100
1/100sec
f/7.1
44mm (24-70mm)
4 flashes